Pedigree chart
Märta Ottolina

Andersdotter
1882-
Born 1882-02-04 in Bräcke (Z).

[1]



Märta Ottolina

Andersdotter

.
Born 1882-02-04 in Bräcke (Z).

[1]




Biography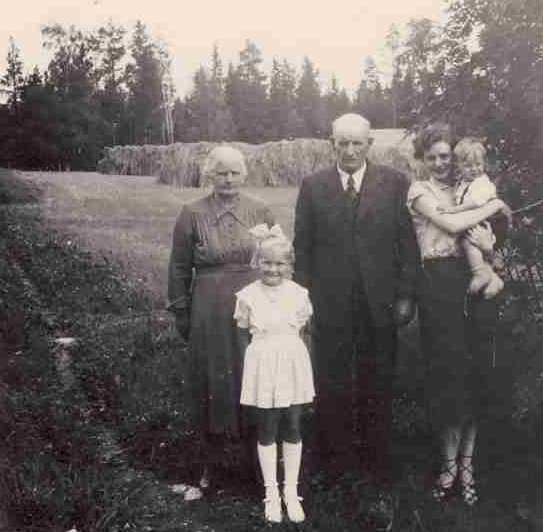 Olof Olausson f1874 med hustrun Märta Ottolina Andersdotter f1882
sondottern Gunvor Ingegärd Olsson f1926 med sonen Rolf
Flickan i vitt är Gunvors kusin Mona Lisa Grönvik f1944/BP och Alice Magnusson

Spouse(s) and children
---
Sources
Sv bef 1900
Sv DB, FB b58
Sv DB
Documentation in cooperation with the local historical society Bodsjö Hembygdsforening www.hembygd.se/bodsjo/ kontakt@hunge.be Created 2018-02-17 using Disgen version 8.2d.