Pedigree chart
Kristina

Karin Andersson
1920-
Born 1920-12-12 in Lit (Z).

[1]






Kristina

Karin

Andersson

.
Born 1920-12-12 in Lit (Z).

[1]




Biography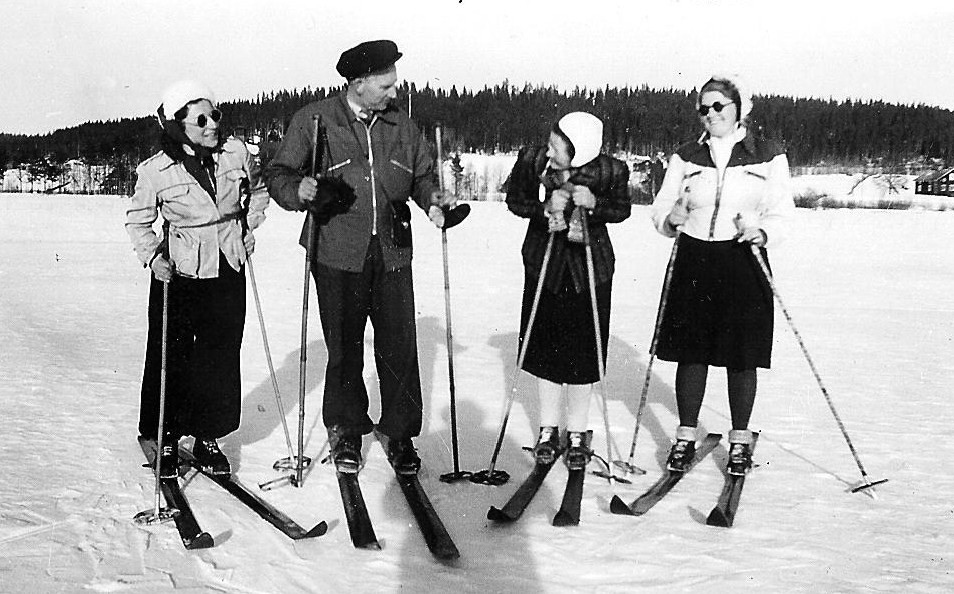 Skidtur på Hungesjöns is
Brita MARIA Axelsson 1907-
Olle Axelsson 1900-1977
Karin Andersson 1920-, gift med Gunnar Andersson 1912-1999
Elna Matilda Johansson 1910-1986

Spouse(s) and children
---
Sources
Sv bef 1970
Sv DB
GID 7.22.6700
Sv bef 1990
Documentation in cooperation with the local historical society Bodsjö Hembygdsforening www.hembygd.se/bodsjo/ kontakt@hunge.be Created 2018-02-17 using Disgen version 8.2d.